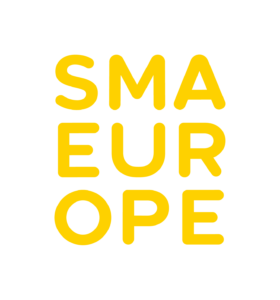 SMA Europe is a non-profit umbrella organisation of spinal muscular atrophy (SMA) patient organisations across Europe.
SMA UK is an active member of SMA Europe, with two delegates working closely with colleagues from 24 different European SMA patient groups.
We work together to bring effective treatments and optimal care to everyone.
SMA Europe's priorities:
Research: Work closely with industry to promote patient relevant SMA research.
Therapy and Care: Accelerate progress in the diagnosis, treatment and care of all those living with SMA.
Healthcare System, Policy and Access: Improve access to diagnosis, optimal treatment and care for all SMA patients in the UK and Europe.
For more information, click on the links below or visit their website.