Just a few of our wonderful supporters who have been fundraising for SMA UK have shared their stories to help inspire you!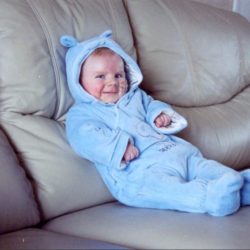 Sharon's Ultimate Trio Challenge
Sharon is completing three trekking challenges during 2023 in memory of her son Christian, who passed away in 2004. The family have already raised an incredible amount through Christian's Angel Fund over the years and now Sharon is aiming to raise at least another £10,000 by taking on the Three Peaks, The 24 Peaks and the Inca Trail!
Read her story and make a donation>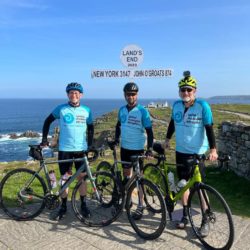 Land's End to John O'Groats Cycle
Ian, Paul & Neil took on the huge challenge to ride from Lands End to John O'Groats. They decided to fundraise for SMA UK because they have a personal link; Ian and Jane lost their son Ben to Type 1 SMA 25 years ago, so they know that any amount donated will make a massive difference.
Read more about their epic journey>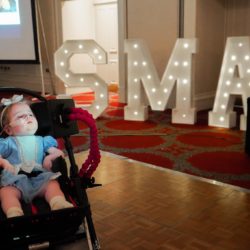 Having a Ball for Sienna
Sienna has SMA Type one her family organised a Ball in May 2023 to raise funds for SMA UK. They raised an incredible total of over £4,000!
Sienna's Mum Sian says "It will be 1 year since our little girl was diagnosed with SMA type 1. We want the day to be positive each year, not negative and some funds for SMA UK as a thank you for everything they do for families and those with Spinal Muscular Atrophy."