Jasmine Fundraises for a Wheelchair
Jasmine Fundraises for a Wheelchair
I'm Jasmine, I'm 22 years old and I was diagnosed with SMA Type 2, although I think I have Type 3!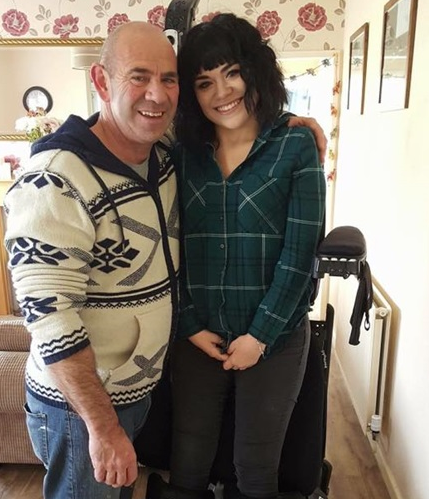 Up until the age of 9 I walked with a frame. When I could no longer walk this wasn't something that overly bothered me because my Mum and Dad were very honest with me from a young age, and I knew eventually this would happen.
My teenage years were great – the usual drunken nights out, getting home way too late and waking up way too late! I have had my fair share of girlfriends, and heartaches. I studied photography for 2 years, and now I work full-time as a Carer Support Worker, supporting unpaid carers throughout Somerset.
Just recently I have been fundraising for a new wheelchair. A wheelchair that will allow me to stand up, something I haven't done since I was 9 years old. I trialled a chair in October 2015 and I was expecting to have the chair a year or so later, as £23,000 is a lot of money I didn't have!
The way I fundraised was by simply being persistent – I arranged quiz nights, raffle nights, pub nights, lingerie parties, you name it I did it! Altogether I raised over £10,000 myself, and the rest of the funding came from very generous charities that I applied to.
The picture is of my Dad, Steve, and me in my wonderful new wheelchair, and I did this in 3 MONTHS!
---
First published: 11th April 2016