Bobby – Creativity and Ability, In Limitation
Bobby – Creativity and Ability, In Limitation
My name's Bobby, and I'm 22. I've been living with SMA Type 2 all my life, with a gradual degeneration of my muscle strength over time.
Fresh out of college, I found myself with little to do. I doubted someone with my condition could attend university like so many others, and I couldn't really get a job either. I wanted to pass my time, to create something that was mine, but how? I've not been able to use a pen very well since I was a kid. My handwriting was less, well, handwriting, and more like you put ink on a spider's legs and let it run along the lines. I actually got in trouble for the poor quality of my handwriting once – not that I'm still bitter about that! Well, maybe a bit…
Anyway, I looked at everything. Drawing on paper, digitally with a tablet, instruments, LEGO, you name it. I wanted to create something but had no idea what I could make. I wasn't particularly confident in my abilities in the first place, so I threw out writing as well. I can use a keyboard just fine but after a few failed draft pieces I gave up. However, I was always big into games. I played console games plenty growing up. While the other kids on the street played in the snow, I caught Ice-type Pokémon in their respective games. While the other kids in school did P.E., I did Wii Sports (yes, I really did manage to convince my school to get me a Wii to play in P.E. lessons). Lots of these games, particularly older ones, used pixel art. Those tiny dots on every screen, each one an individual pixel. Using those, colouring and positioning them perfectly to create an image. It's very time-consuming and precise, but the physical barrier of entry is practically limitless. If you can see the screen and use a cursor, you can make pixel art. That gave me some ideas.
I downloaded a definitely legitimate version of Photoshop and gave it a try. Using YouTube guides to show me how to setup my canvas and get a grid ready for the pixels. Then, I made this… I know, it's shoddy, but I was really proud of it. It's a pixelated version of the Pokémon Rowlet, albeit looking slightly uh, steamrolled: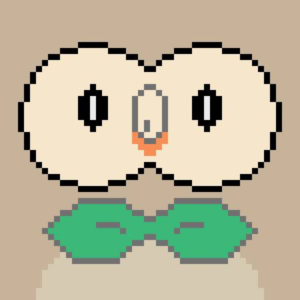 It really isn't that special in hindsight, but what it represented was. In just a few minutes, I had actually made something. I didn't struggle physically, I wasn't exhausted from it, it was just the regular creative process so many others go through – think it up and draw it. But this way, it was accessible.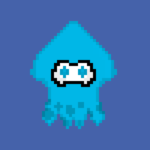 I got a bit carried away with myself from there, making all sorts of things of varying levels of quality. The most important part was I was learning, getting better over time. If I kept this up, maybe I could get somewhere.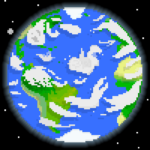 As the months went by, I'd return to old pieces and improve them, make them brighter, more detailed, or neater. It's very easy to go wrong with pixels, as even a single square being out of place can be really obvious to the eye and ruin the illusion.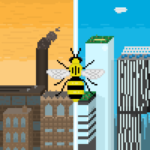 I went through phases of working on stuff and sharing it. The months turned to years, and every so often I'd fall out of it and focus on something else. Lately however, it's been a consistent creative hobby of mine. My other interests are much more serious – politics, the fight for disabled rights, for LGBT+ rights, the list goes on. I actually start a degree at the University of Manchester in September to study Politics and International Relations. Having these important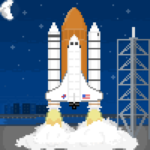 issues close to me can get stressful, and now pixel art helps me calm down and focus on the other stuff I like.
That brings us up to now. 2020. My art has been used in a music video, for the covers of a podcast I was in and gets regularly shared on my social media. Just this past week I got some new pixel art dedicated software, helping me improve the quality of my work at a level similar to when I first started.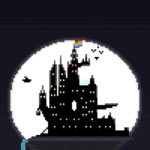 My disability restricts me. Pixel art is a restrictive and precise artform. It's a match made in heaven for someone like me. I used my creativity combined with my passion for the things I love to finally make something I can call my own. Years ahead, I'll look back, no matter what my future degeneration brings, and be happy that I made things that can stick around a lot longer than I will. My disability didn't stop me from creating something. It shouldn't stop you either.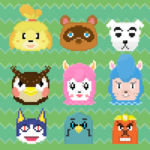 ---
First published: 27th February 2020