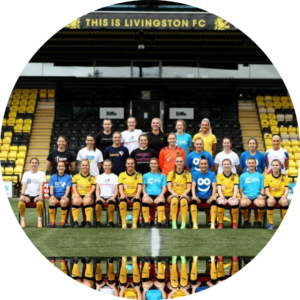 The players of Livingston WFC swapped their playing shirts for charity-shirts for their annual team photo, and we're honoured to say that Centre Midfielder, Brogan Anderson, selected SMA UK as her chosen charity!
Brogan has played for Livingston WFC since October, and is currently also at university training to be a paramedic. Her love of football started around the age of 9 in the school playground, and then at the front of her family home where she would join in with her older brother and the local lads from her neighbourhood for a "muck about".
We caught up with Brogan to hear about her decision to choose us as her charity for this year and what impact she hopes this will have on the charity.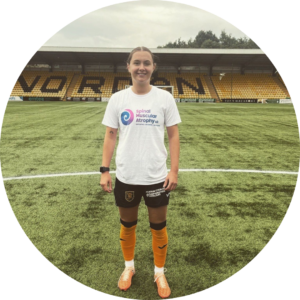 Brogan says, "SMA UK is an important charity for me. My friend Becky has two twins who both live with SMA, and I've seen how that's affected them growing up, and also how it's affected them as a family." She goes on to say that without knowing Becky and her children, she may never have heard of Spinal Muscular Atrophy, and having seen it's affect, she feels that it's important that awareness is raised so that people living with SMA are able to access the treatment and support they need. She hopes that by advocating for SMA UK using her passion for football, she can help to raise awareness, and help children and adults living with SMA to have a voice and be heard.