Family Planning For Couples Affected By 5q SMA
Family Planning For Couples Affected By 5q SMA
5q Spinal Muscular Atrophy is the most common form of SMA; it includes SMA Types 1, 2, 3 (usually childhood onset) and 4 (typically adult onset).
Who this is for
We hope the information here will be helpful for couples thinking about having children or who are currently pregnant:
who have had a child with 5q SMA
who know that one or both of them are carriers of 5q SMA
where one or both of them have 5q SMA
where someone in one or both of their extended families has 5q SMA, but they don't know if they're carriers of the condition.
In this guide
Please be aware as you read the information here that the different options available to you, and funding for them, may be limited by your particular genetic, family and individual circumstances.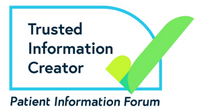 Version 7
Author: SMA UK Information Production Team
Last updated: July 2023
Next full review due: July 2026

---
Links last checked: September 2023
The information provided in this guide, on our website, and through links to other websites, is designed to complement not be a substitute for clinical and professional care and advice.
For more detail about how we produce our information, please see these pages.
If you have any feedback about this information, please do let us know at: information@smauk.org.uk