Distal Spinal Muscular Atrophy type V (DSMA-V)
Distal Spinal Muscular Atrophy type V (DSMA-V)
This information is for you, if you or your child have been recently diagnosed with DSMA-V.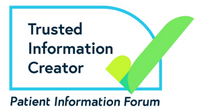 Version: 2
Author: SMA UK Information Production Team
Last updated: August 2022
Next full review due September 2024
---
Links last checked: September 2023
The information provided in this guide, on our website, and through links to other websites, is designed to complement not be a substitute for clinical and professional care and advice.
For more detail about how we produce our information, please see these pages.
If you have any feedback about this information, please do let us know at: information@smauk.org.uk