SMArt Moves Grant: Empowering the SMA Community through mobility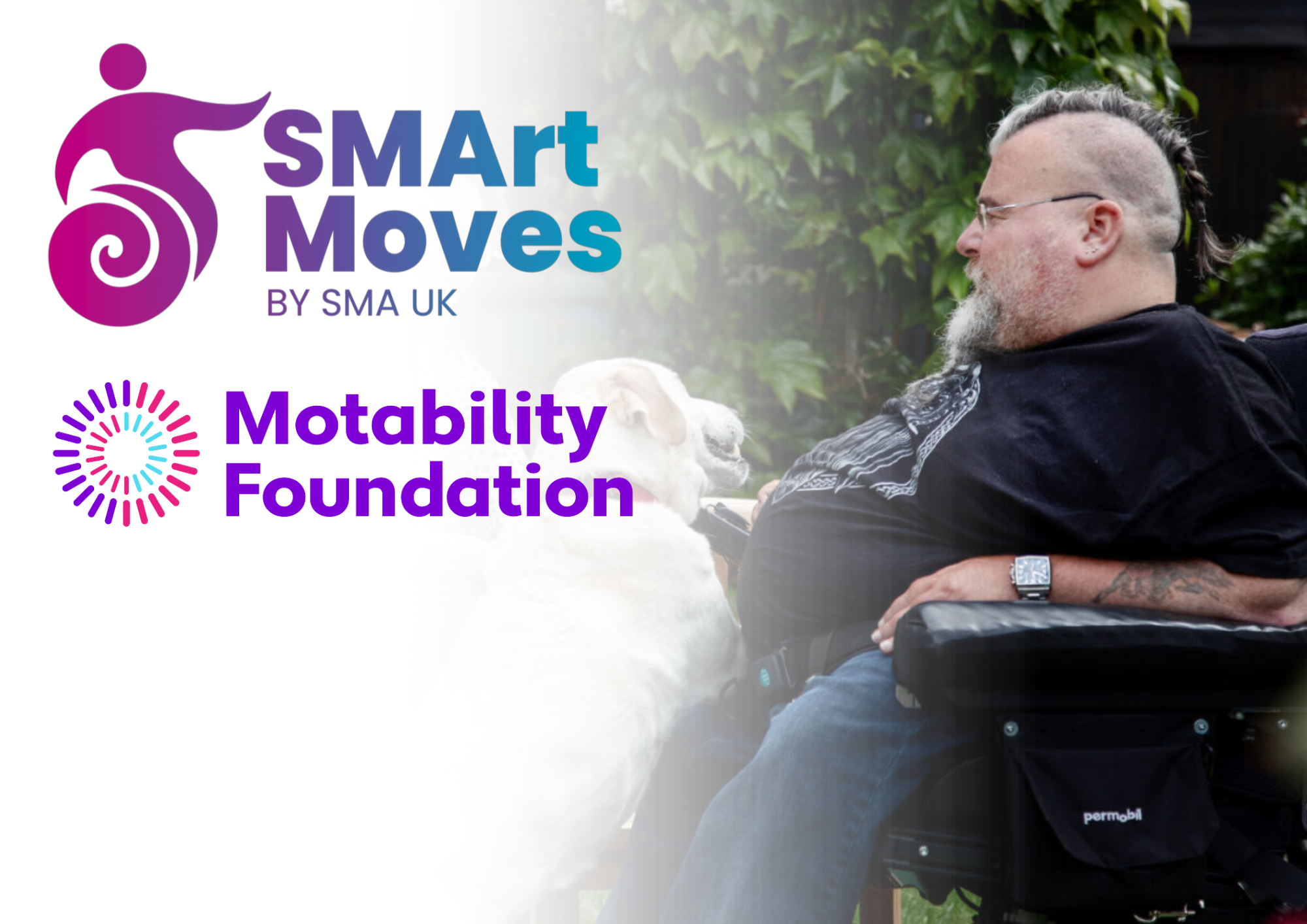 SMArt Moves Grant: Empowering the SMA Community through mobility
We are delighted that SMA UK have been awarded a grant from The Motability Foundation, giving us the opportunity to assist people living with SMA in purchasing mobility equipment and wheelchairs through our SMArt Moves grant.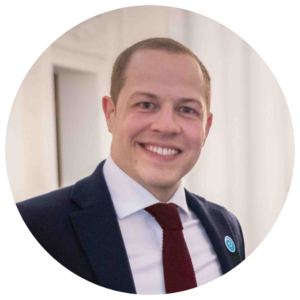 "We know how expensive specialist pieces of equipment are and our SMArt Moves initiative will allow for the SMA community to get access to provision a lot quicker. The grant will have an enormous positive impact on the SMA Community as we aim to help improve the quality of life and independence of all those living with SMA through enhanced mobility."
Giles Lomax, CEO, SMA UK
---
SMArt Moves funding will be distributed over a three year period.
Round 1 of SMArt Moves applications has now closed.
Applications will re-open in the new year.
---
SMArt Moves is split into three grant giving schemes:
All grants will be paid directly to the supplier, not the beneficiary.

Grants will only be awarded for your primary chair.
SMArt Moves 1.1
Offering grants to fully fund powered wheelchairs and manual wheelchairs that cost up to a maximum of £5,000
SMArt Moves 1.2
Offering grants of £5,000 towards powered wheelchairs and manual wheelchairs that cost over £5,000 (in exceptional circumstances funding may be awarded over this amount).
SMArt Moves 2
Offering grants of up to £2,500 for other mobility equipment, including risers and batteries etc
---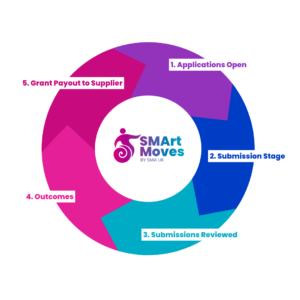 Making an application:
Each grant has its own criteria and documentation that will need to be submitted along side your application form. Please select from the grant schemes below to find out more.
Before making an application, we strongly suggest reading out Frequently Asked Questions sheet – FAQ's Here
If you still have any questions about making your application please contact SMArtMoves@smauk.org.uk